The construction of a 26K BBL oil barge designed by Bristol Harbor Group, Inc. (BHGI) is in progress at Senesco Shipyard in North Kingstown, Rhode Island. The barge is 245′ x 58′ x 18′-6″ and is scheduled to deliver in August.
During our visit in May, the bow, stern and midships were all assembled and waiting to be joined.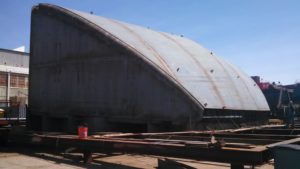 Bow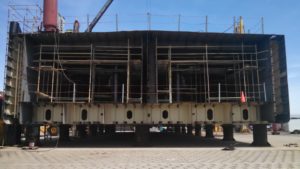 Midship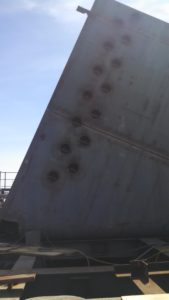 Stern
During BHGI's most recent trip to Senesco in June, the bow, midship, and stern were all joined. A majority of the piping has also been installed as seen in the pictures below.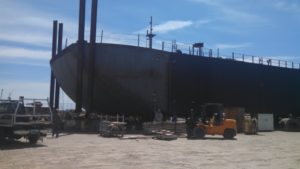 The bow attached to the midship.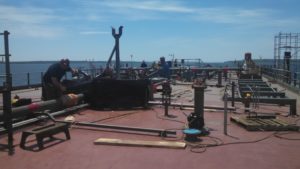 Piping being installed on deck.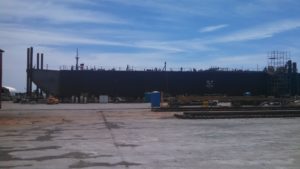 Full view of the new barge.